back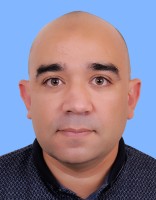 Badr jawadi
hotels
about Badr jawadi
Badr jawadi 35 years old from agadir city. Single
Had my Literary Baccalaureate in 2008.
My Diploma in commercial in 2013. In international trading in 2015.
Also have à degree in law in 2017.
Work in hotels business since 2009 in reception with many company such as: villa limoune. ANEZI tower. Khalij agadir, senator and radissonblu taghazout.
Skills
Inventorie management (inventorie, control)
❖ Logistics and transport technologie.
❖ Sales and negotiation techniques.
❖ General Accounting.
❖ Mastery of communication tools.
❖ Operating system: MS dos, Windows XP / 7/8/10.
❖ Pro software: Word, Excel, Access, power point.
❖ SAARI accounting software
❖ BADR customs system.
❖ Software: PLURAL, NET PRO, HOTIX and OPERA